pix, i was reading the thread on gei yesterday where you made the comment to Dr.B that (paraphrasing) t.a. was ineffective on a cartel affected chart. Could it not be the case that you are both correct in that short-term charting is very susceptible to interference by cartel action but the longer-term charting should still show the trend?
For example, if we look at the short-term action in gold (2hr):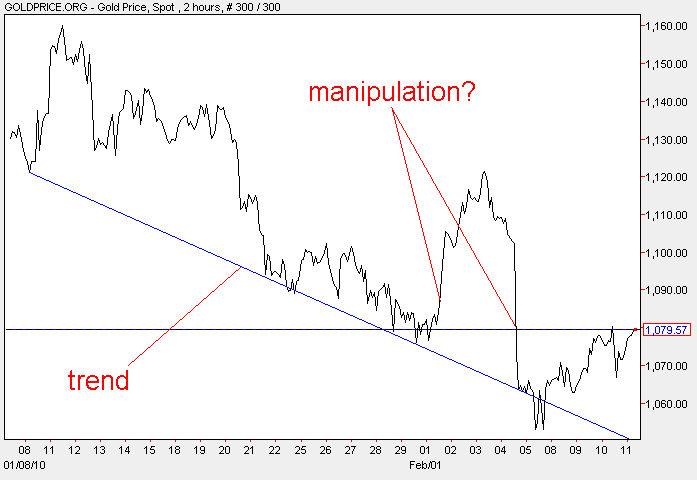 The sudden rise and fall away from the trend could be the 'print' of manipulation. Whereas a look at the longer-term (daily), might show the true trends?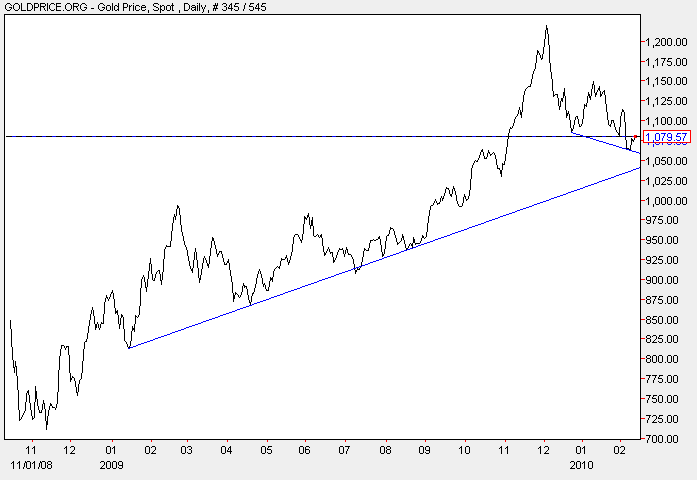 To that end, 'are we there yet?' where golds concerned (or very near)